Scottish food watchdog wants 'revolution' on food sales – BBC News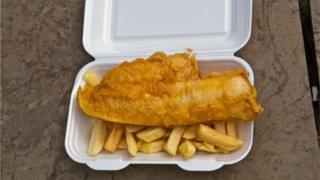 A "retail revolution" is needed to help people select health options, a meat watchdog has said.
Food Standards Scotland( FSS) commissioned each of these reports which calls for "radical steps" on the way food is displayed and promoted.
FSS pronounced Scottish obesity degrees, currently 30%, are projected to rise to 40% by 2030.
The report, which was prepared by the University of Stirling, likewise backs the idea of a sugar tax.
But the Scottish Grocers' Federation( SGF) said the report failed to taken into consideration by international efforts already being made to promote healthful eating.
FSS major dietary adviser Dr Gillian Purdon told: "The report braces Food Standards Scotland views and recommendations for the need to extend carbohydrate taxation beyond carbonated drink, to reformulate produces to shorten sugar overweight and salt, to resize portions, address less healthy menu advertising and to provide clearer customer information on commodities in both the retail and out of home sectors.
"This report will help us to develop brand-new comings to improve the balance of food offered and promoted by the retail sector.
"It demonstrates clearly that a combination of measures will be needed overall to enable healthier eating. Regulation of advertisements of high fatty, salt and/ or sugar nutrient and sip within sales outlet and out of residence premises should be taken forward as a priority."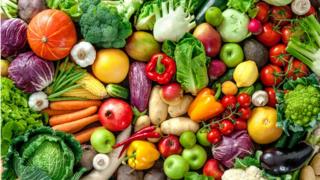 Previous research by FSS revealed about 50% of less health nutrient picks are purchased on promotions. For healthier meat, the above figures is about 30%.
The report added: "We conclude that the current context for consumer hand-picked in-store is affecting the health and diet of consumers in Scotland.
"Voluntary and self-regulatory comings or relying on consumers to obligate 'good' decisions are not having adequate impact.
"It will thus be necessary to regulate to establish the changes have real impact."
SGF, which represents meat retailers in Scotland, has criticised the report.
Its head of policy and public liaisons Dr John Lee did: "This report seems to ignore the significant efforts of retailers to actively promote healthy makes in-store and the efforts of manufacturers to reformulate commodities and shorten calories.
"Additionally, extending the carbohydrate levy will move no real or lasting impact on diet-related problems. Improved meat education and awareness should be identified priority rather than perpetually changing the responsibility for population health onto retailers.
SGF said its Scottish government-supported Healthy Living Programme currently had over 2,000 accumulates participating.
Read more: http :// www.bbc.co.uk/ word/ uk-scotland-4 0296747