We had a wonderful Christmas back in my hometown of Hillsborough!!  It was both exhausting and relaxing.  Exhausting because being away from home these days is tiring and the girls didn't sleep all that well, but relaxing because there were grandparents and cousins to provide endless entertainment.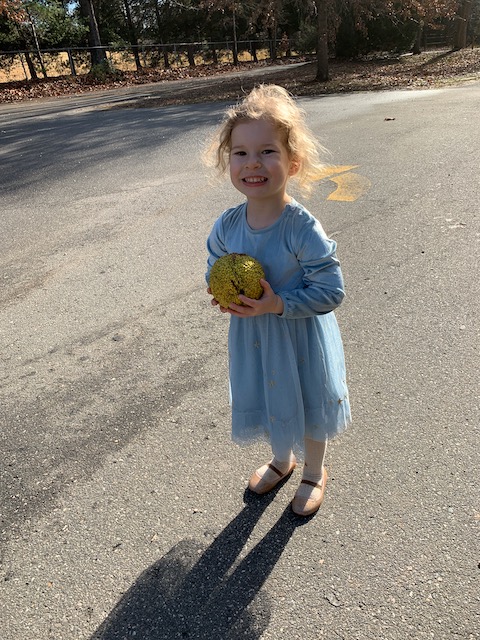 The weather was gorgeous on the 24th, and we went to a local park for playing and exercise.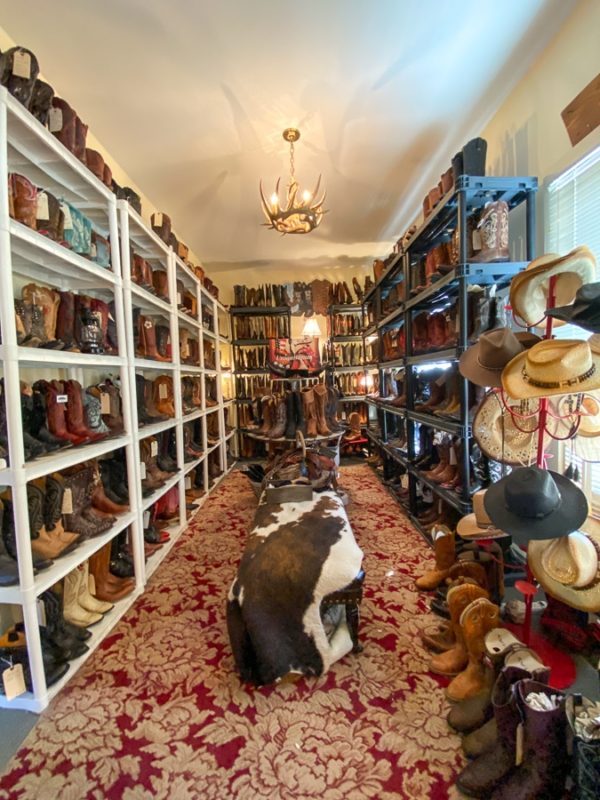 My dad took my sister and me shopping for cowboy boots at a local shop on Christmas Eve and it was so much fun.  I didn't really need new boots, but my dad loves supporting local friends so I was happy to help:) There was a huge boot room and I ended up picking a pair of black boots because I already have a honey colored pair from college. There were so many options and many of the vintage boots are offered at awesome prices.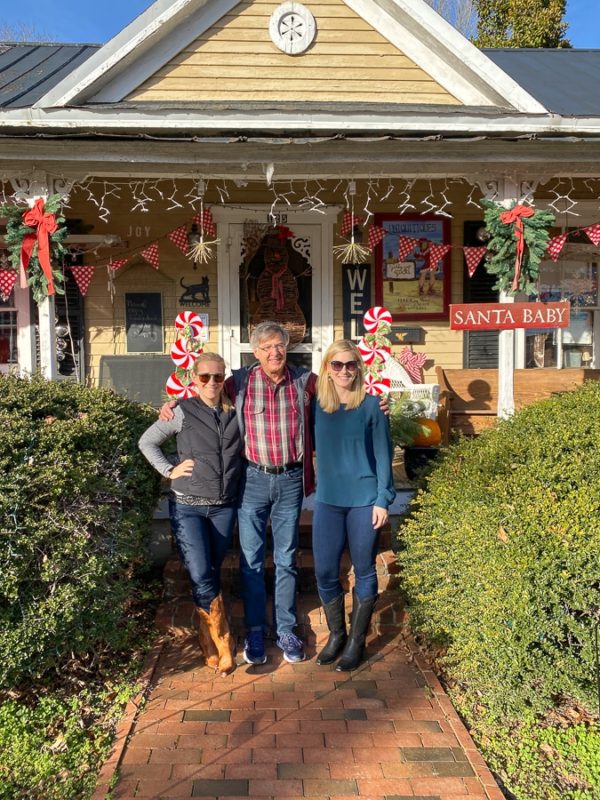 Matt's parents arrived on Christmas Eve, and we all headed to my parents church for the kids service before a feast of pulled pork, brisket, and all the fixin's from Hillsborough BBQ.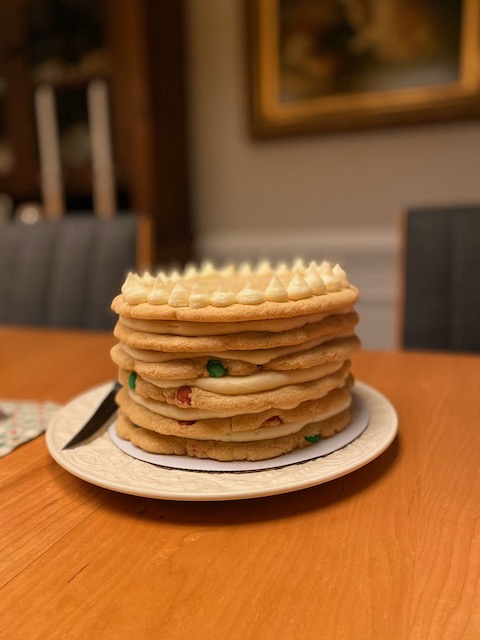 And this incredible cookie cake from Milk Mustache Cookies in Charlotte. When I found out they make GF cookie + buttercream cakes, I knew I had to find an occasion to buy one!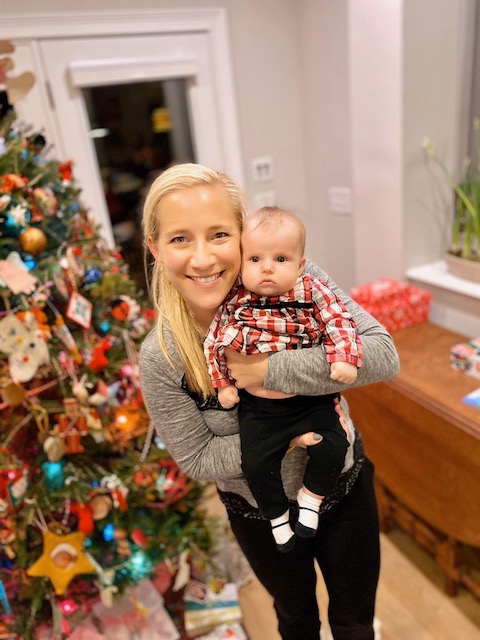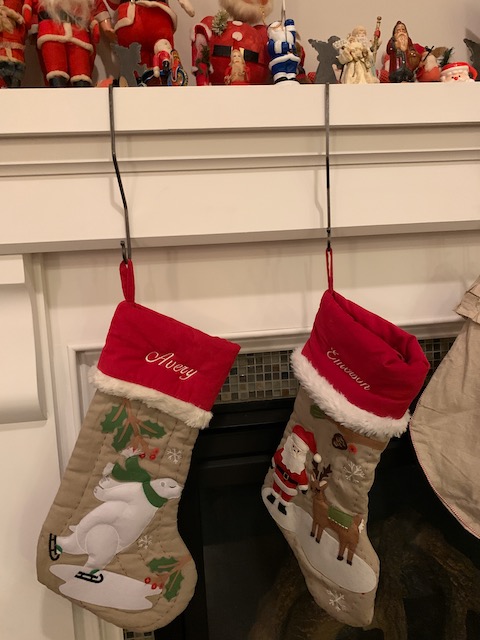 We were all tired by the time the kids went to bed, but we had more work to do (winky emoji).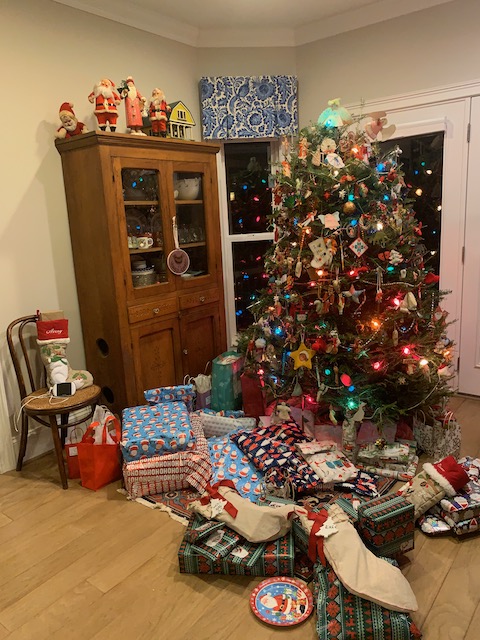 Emerson and Mazen shared a room for the first time, and I think they woke each other up on Christmas morning.  When I woke up around 8, they had already opened their stockings. Emerson also got a Belle costume from Mazen and it was by far her favorite gift!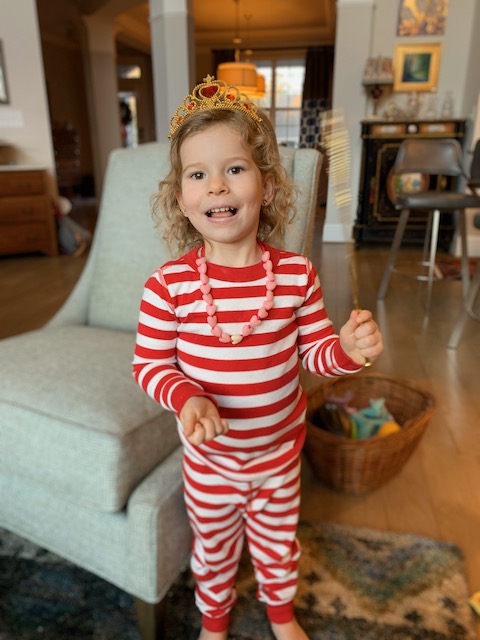 Avery was thrilled with her new shaker eggs, whale, bottle and more paci's, and got some great toys from Grammie.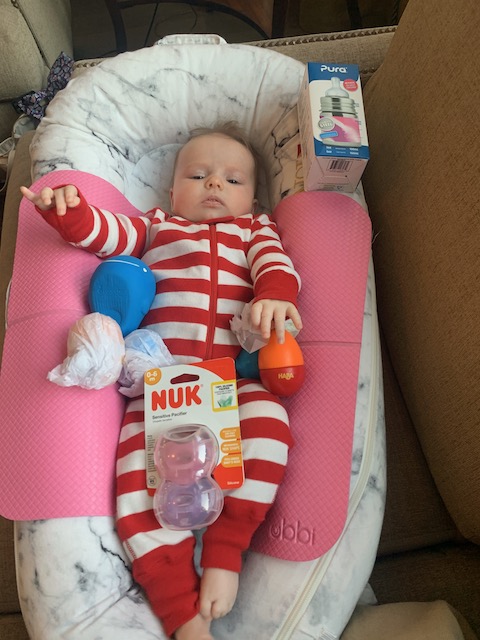 We had Christmas brunch with quiche, mimosas, and fruit, and then exchanged our annual Elfster secret Santa gifts.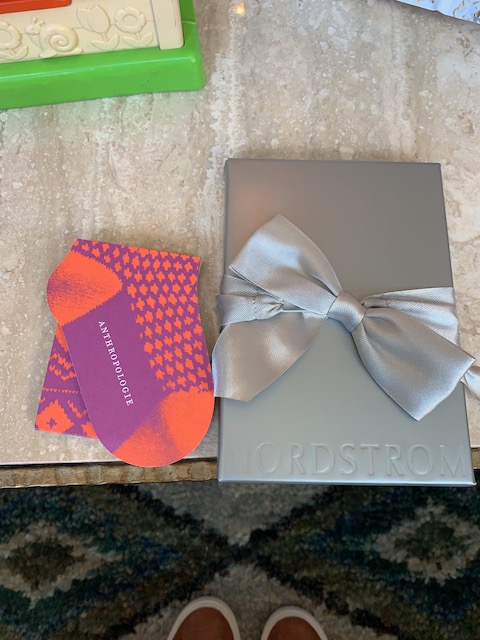 My mom had me and I had Matt!!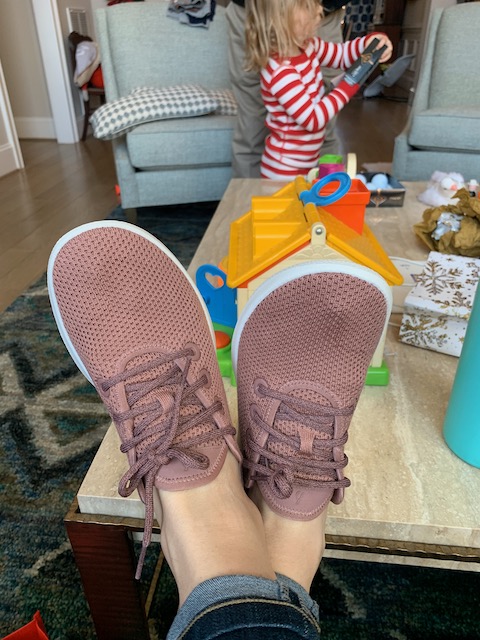 I'm the proud new owner of pink All Birds!
We said goodbye to my sister's family, and then I took an epic nap while the rest of the crowd (minus my mom) went to the movies.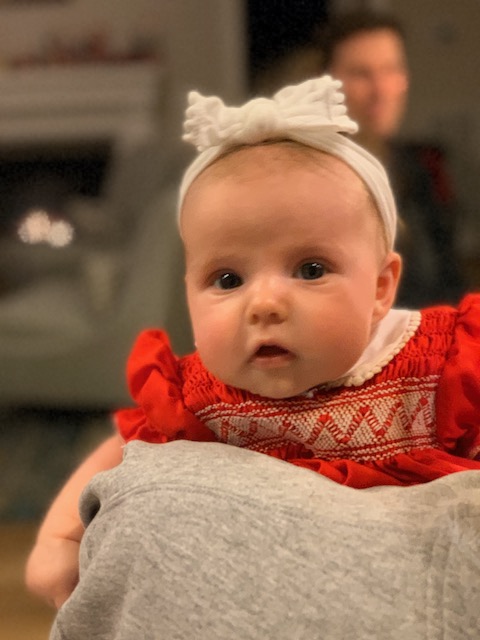 We had champagne + a cheese plate for cocktail hour – love this family tradition of always gathering before dinner to hang out.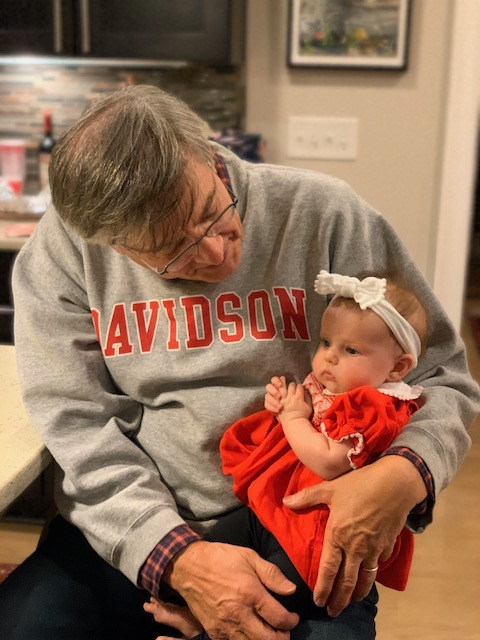 Matt and I helped my mom prepare Christmas Dinner.  We decided to skip the ham this year and tried a new mushroom & goat cheese stuffed chicken breast recipe.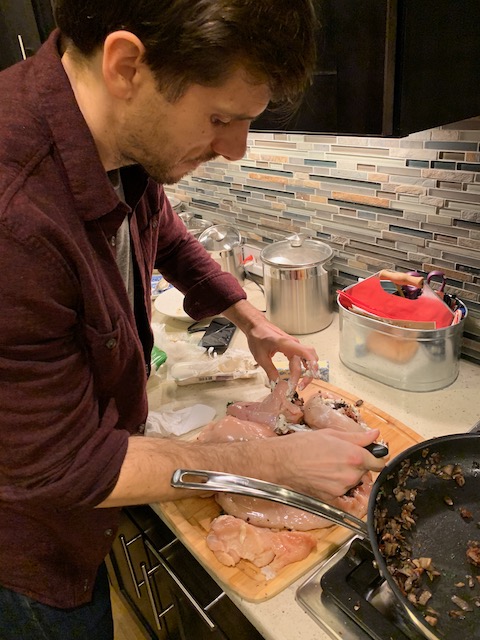 Corn pudding + brandied pears + burned green beans (my fault).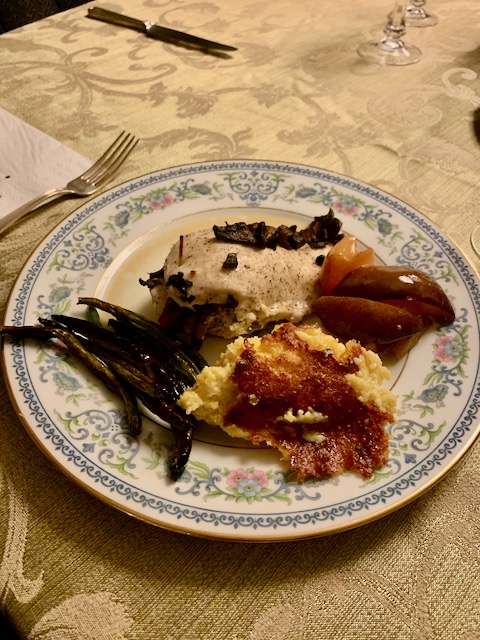 And Matt's mom made cheesecake for dessert!
Now we are back in Charlotte and gearing up (down?) for a very low key New Year's.  Matt's finishing out the last few days of work and is then on paternity leave (his company's new policy goes into effect Jan. 1) for the month of January!!!!  I don't think this has really set in yet – so excited!!!
Thanks for following along on such an amazing year!!